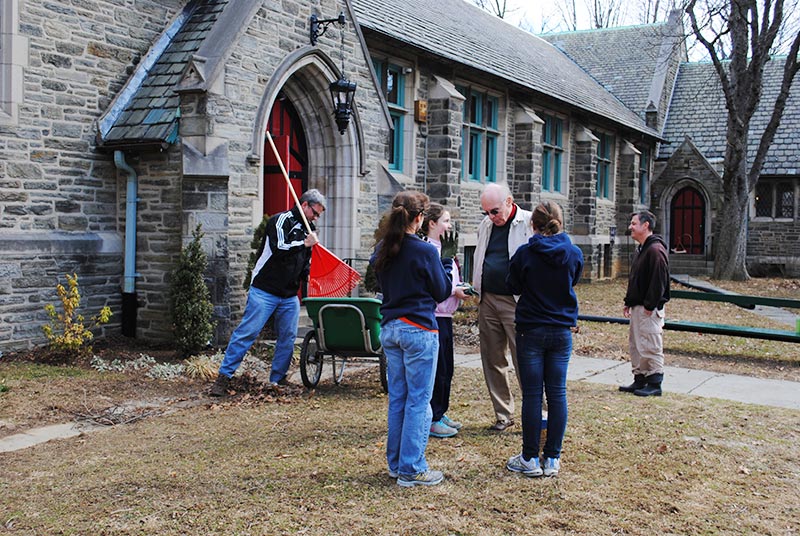 The campus was filled with activity at the March community service day.
Roughly 35 volunteers came from four groups, including long time friends from Trinity Episcopal Church in Gulph Mills and Washington Memorial Chapel in Valley Forge. New to St. James School were volunteers from the Philadelphia Sathya Sai Baba Youth Organization and Cornerstone Campus Ministry at Philadelphia University.
Warm temperatures and sunny skies meant lots of spring cleaning. Volunteers completed the following projects: cleared fallen trees and branches from the schoolyard and cemetery; picked up debris along West Clearfield Street; washed and detailed the school van; cleaned the church; and prepared the garden for spring planting.
It was a great day to be reminded of just how vital volunteers are to the maintenance of our campus and school community.