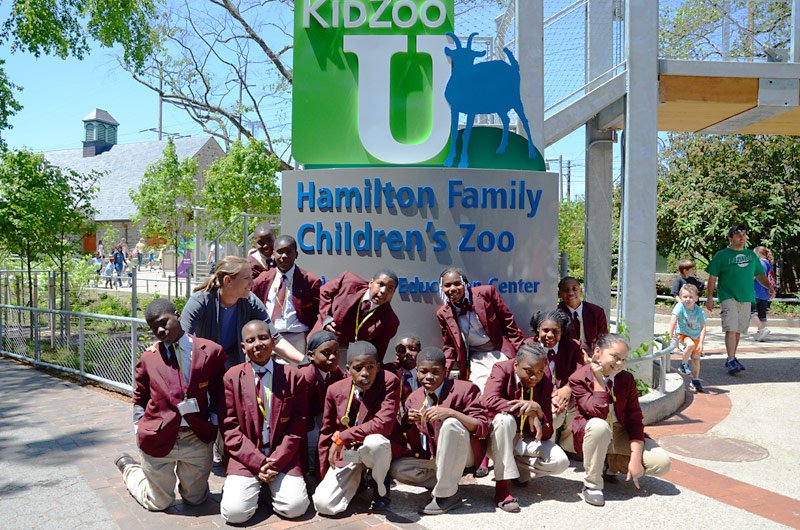 The fifth grade took a field trip to the Philadelphia Zoo, led by two wonderful docents Mr. Joe and Mr. D Mariano. The students were also joined by Al Cassidy and his son Grady, along with relatives of 5th grade teacher Ms. Lerew (her mom, sister Jenny and niece Arden).
Students were able to enjoy the newly renovated Kid Zoo U, in which they discovered amazing information about the polar bear and ways we can prevent their habitat from becoming further destroyed. The fifth graders made a group pledge to turn off the water when brushing their teeth as a way to help save the polar bears.
It was a beautiful day to be outside enjoying nature. The students had a wonderful time and couldn't wait to tell their fellow sixth grade classmates when they returned to school all the new information they learned and what a fun trip it was to the zoo.
The visit was made possible by zoo docent Nancy Greytok. Thank you, Ms. Greytok, from all of us at St. James School!