What do you want your legacy to be?
Why do people like you make planned gifts to the nonprofits they believe in?
The reasons mostly boil down to
Leaving a legacy from the life they lived that reflects their values and continues their impact, while ensuring the nonprofit will endure to create its own legacy of ongoing impact.
What will you legacy look like at St. James School?
I want my legacy to be one of service, of community, of connection, of love, of justice, of becoming more engaged with the world. I want it to be known that 'I cared.'
Mary Hopkins
Volunteer & Legacy Society Member
Arranged a legacy gift through IRA
We are legacy donors because we want to continue to contribute after we are gone. It is a joy to be a small part of St. James School. St. James shows how the Lord works in community, we are glad to be a part of it.
Roy and Anita Clouser
Legacy Society Members
Arranged a legacy gift through their will
I have decided to support St. James for many reasons. The faculty are doing an outstanding job in preparing, educating, and supporting the students for their high school and post-secondary school experience, and inspiring them to achieve their highest potential.
Tom Devlin
Volunteer & Supporter
Arranges gifts now through IRA
How Can You Leave a Legacy to St. James School?
Designate St. James as your Beneficiary
Want to learn more about leaving a legacy to St. James School?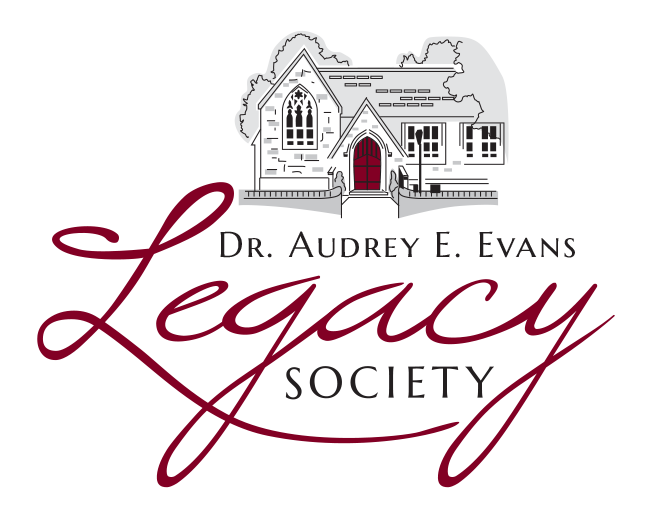 We are proud to recognize those who have arranged planned gifts to St. James School as members of the Dr. Audrey Evans Legacy Sociey. Legacy Society members are sustaining St. James School's mission and programming for many years to come. To learn more about how to join the Legacy Society, please contact Angie McCole.
Dr. Audrey Evans Legacy Society
As of February 28, 2022
The Rev. Frank Allen and Dr. Amy Allen
Anonymous
Mara Blake-Ward
Robert W. Brano
Roy and Anita Clouser
Cantor and William B. Eagleson, Jr. †
Dr. Audrey Evans
Ruth Herd †
Dr. Peter Hillyer and Sally Hillyer
Mary Hopkins
Gretchen Ingersoll
Dave Kasievich and the Rev. Andrew Kellner
Angela McCole
Charles N. Brock, II † and the Rt. Rev. Rodney R. Michel
Barbara Reeves-Cohen
Dr. Nathaniel Robinson †
Patricia Schmieg
The Rev. Marie Swayze
George and Ronna Tyndall
Heidi Wells
Gifts that can impact St. James right now:
Donor Advised Funds  (Coming Soon)