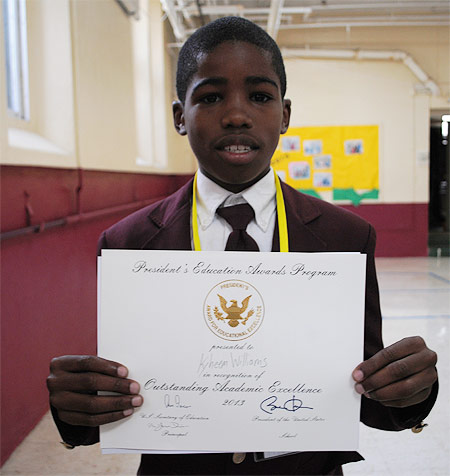 St. James School held its awards assembly to acknowledge students who are achieving in different areas. The ceremony began with awards for the following:
Effort
Perfect Attendance
Student Ambassadors
Each award was defined by a staff member so that the students would understand what it means to achieve the honor. The next set of awards for academics included Honors and High Honors, and were given to students with the highest GPA.
The final presentation was the Presidential Awards for Academic Excellence (student with highest GPA) and Academic Achievement (student with greatest improvement) in the school. The students showcase their accomplishments with pins on their school lanyards.